Our Work
No project is too big or small for Athena Water, which aims to provide the best quality water possible from any water supply. Athena Water works with its clients through a five-step process...
Evaluation
This includes the initial contact, onsite field visit, field water test and water sample taken for laboratory analysis, site investigation and discussion, photos sourced and a basic recommendation along with budget estimate.
Planning
From the water analysis obtained and site visit made, a plant and process filtration or treatment system is designed, including water treatment installation and treatment service requirements.
Proposal
A quote and recommendation is provided, with a full detailed water analysis included, plant and water treatment projections and schematics provided.
Install
The Water Treatment Plant is installed and commissioned.
Service and Maintenance
An ongoing maintenance and service plan formulated.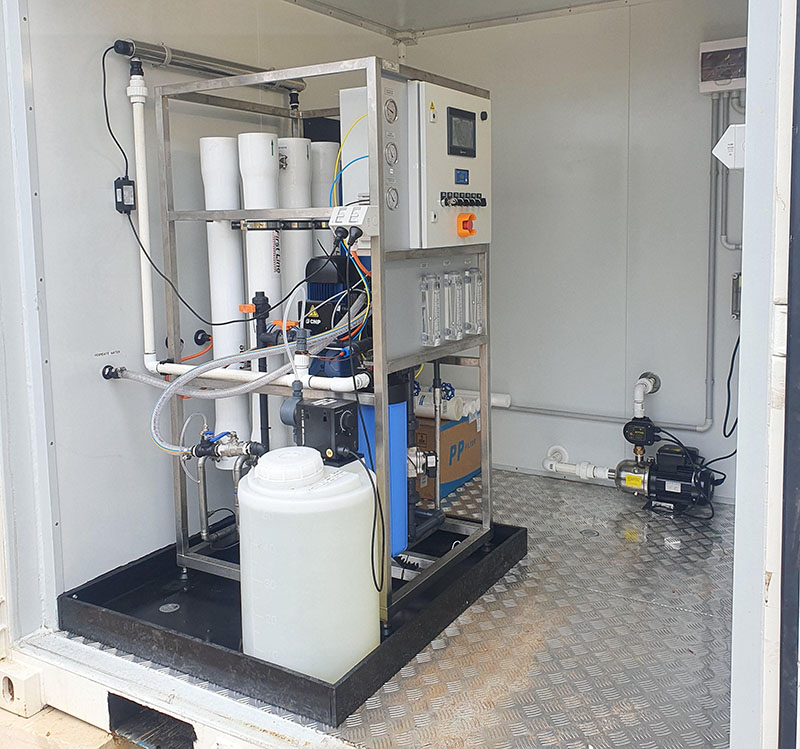 Desalination
Our client's properties are located in the Mt. Barker Region on the southern side of the Sterling Ranges. Having been in farming all his life, he understands the need for a reliable good water resource. His love of sheep and keeping stock numbers up on his farm means he must have a reliable and consistent water supply so that his farm is drought proof. There is plenty of reliable clean bore water on the property, …